Commercial Landscaping for Property Management
Turn the areas around your commercial site, or rented accommodation property, into spaces that will be appreciated, used, and add benefit and value for everyone.
How we deliver
Lotus Gardens commercial landscaping maintenance services offer you:
Development of your site to turn overgrown or unkempt spaces into attractive, low maintenance areas that are used and valued.
Scheduled landscape maintenance with a seasonal cost effective plan to keep gardens, hedges, and shrubs, looking their best.
Lawn treatment and maintenance for green, healthy, attractive lawns.
Hard standing maintenance for pavements, car parks, driveways, and patios, keeping them weed free and clean.
Our simple but successful process of Design – Install – Maintain, ensures we can transform any spaces into landscaped areas, aesthetically pleasing gardens, or communal places that are enjoyed.

We are happy to work with existing service providers, oversee additional work, and provide emergency cover or take over existing projects.


Our aim is to become your trusted and preferred landscape management service provider, and manage all aspects of your landscaping and maintenance, which will leave you free to run your business. 

We offer all year round consultation, and can meet with tenants, managers, and managing agents, to get a full understanding of the needs and requirements of each project. To discuss your requirements contact us.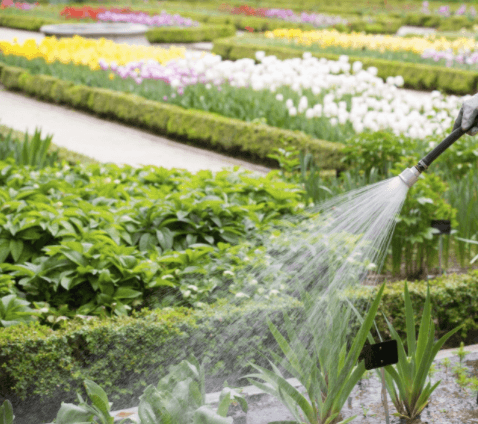 Let's start working together
Whether your property is an apartment block offering tenants a garden to enjoy or a commercial space which needs to convey your business ethics and meet climate change incentives, we can help. Design planting schemes, plant trees or attract wildlife, we have the knowledge, get in touch here.